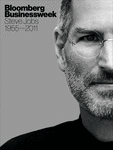 This EXCLUSIVE offer is brought to you by BusinessWeek, and is valid for Canadian and United States residents only. For a limited time, receive 4 issues of BusinessWeek magazine risk free… PLUS receive their digital play book, "Power Plays" risk free! With Power Plays, learn firsthand how some of the most influential leaders in business reached the top of their game!
If you have success in mind, then BusinessWeek is the right magazine for you! It provides a deeper understanding of the trends that drive growth, how technology creates opportunities, and what best practices keep them ahead of the competition. The regular newsstand price for BusinessWeek magazine is $4.99 per issue, so you're saving a great deal of money here!
Click here to check if this offer is still available in your area!